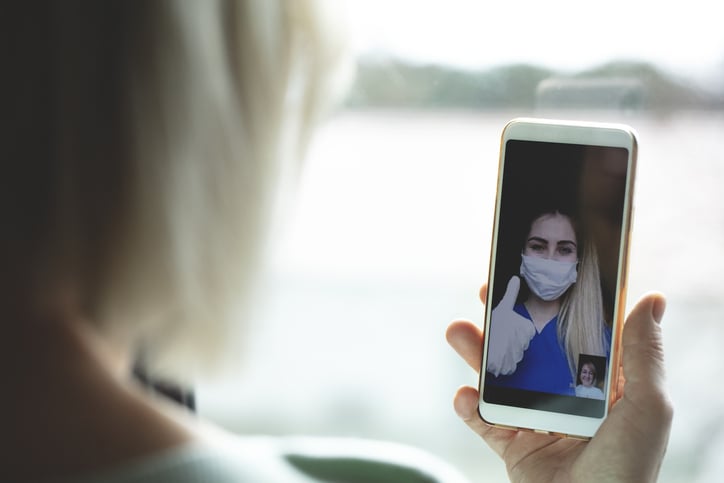 4 Top Nursing Trends In 2023
The new year of 2023 has quickly arrived, and this year's top nursing trends are shaping up to look like previous years – post-pandemic, of course.
Nurses' roles have always been demanding, and with nurse inventory low, 2023 looks like it will carry on the same way with high demand and high pay. Intense work schedules, critically ill patients, new technologies, enhanced safety protocols, and mental and physical exhaustion are just a few of the challenges that these brave clinicians face.
4 Nursing Trends We Can Expect in 2023
1. More flexibility than ever
Many healthcare practices moved their clinical care online where applicable. The pandemic was a catalyst to it, but telemedicine/telehealth is here to stay. The utilization of telehealth has skyrocketed over the past decade, making remote work opportunities an important 2023 nursing trend.
Per diem nursing and allied positions were always notorious for their flexibility, and the biggest attraction toward that type of nursing. By providing remote work opportunities, the flexibility becomes vast. This means even travel or staff nurses and allied clinicians can dabble in the gig economy of per diem nursing.
Nurses can play a key role in telehealth by not only facilitating online sessions but also training others on usage. Meg Barron, the AMA's vice president of digital health innovations, shared, "Telehealth is here to stay. It's not whether telehealth will be offered, but how best to offer telehealth services as we move toward what we're terming digitally enabled care—which is not just hybrid care, but more so fully integrated in-person and virtual care based on clinical appropriateness." (American Medical Association)
2. Travel nursing and per diem nursing will remain key
If healthcare facilities and hospitals need staff, travel nursing and per diem nursing will continue to prevail as a top trend. Travel nurse assignments typically last several weeks to several months, sending nurses to work in any state where they are licensed. Per diem nursing usually involves much shorter contracts and jobs are typically created to fill short-term staffing gaps or provide additional coverage during busy periods.
As a per diem nurse, you can be called for a same-day shift, block booking opportunities a few weeks out, or even longer contracts that include temp-to-perm and direct hire. Both per diem and travel nursing offer a variety of benefits and perks, including great pay, flexible scheduling options, work experience, skill enhancement, continuing education, and more.
For a full overview about the differences, pros, and cons of per diem and travel nursing, read our article "Per Diem vs. Travel Nursing".
3. High pay rates and work options for nurses
Nurses have seen nice gains in compensation rates over the years, and temporary staffing options like travel nursing and per diem nursing provide even more avenues for increased pay rates. This is due to the last-minute nature of the job in order to meet staff-to-patient ratios.
Traditionally, these nurses can earn higher salaries than a permanent nurse, and the pandemic has only helped bolster the pay rates for those nurses who opt to work in crisis situations. Many travel nursing and per diem nursing agencies, including NurseFinders, are reporting an increase in weekly pay rates.
4. A new focus on nurses' mental health
Taking care of our mental health is just as important as our physical health, and this could not ring truer for nurses. Stress, fatigue, and burnout can take their toll, which is why mental health awareness for nurses will continue to be a trend in 2023.
There are countless resources available for healthcare workers, including many that are free. This includes NurseFinders' EAP (employee assistance program), which provides on-demand counseling services, and crisis counselors available 24/7.
Virtual therapy and support groups, meditation and sleep apps, journaling, exercising, and gratitude planning are just a few of the topics we can expect to hear more about this year.
The ANA and American Nurse Foundation's "Well-Being Initiative" provide free tools to support the mental health and resilience of nurses. They have a variety of applications and resources that nurses can leverage to prioritize their mental health and well-being, including a list of free and discounted therapy options.
If you're interested in flexible work opportunities, apply to NurseFinders today to have access to thousands of rewarding per diem jobs across the U.S.