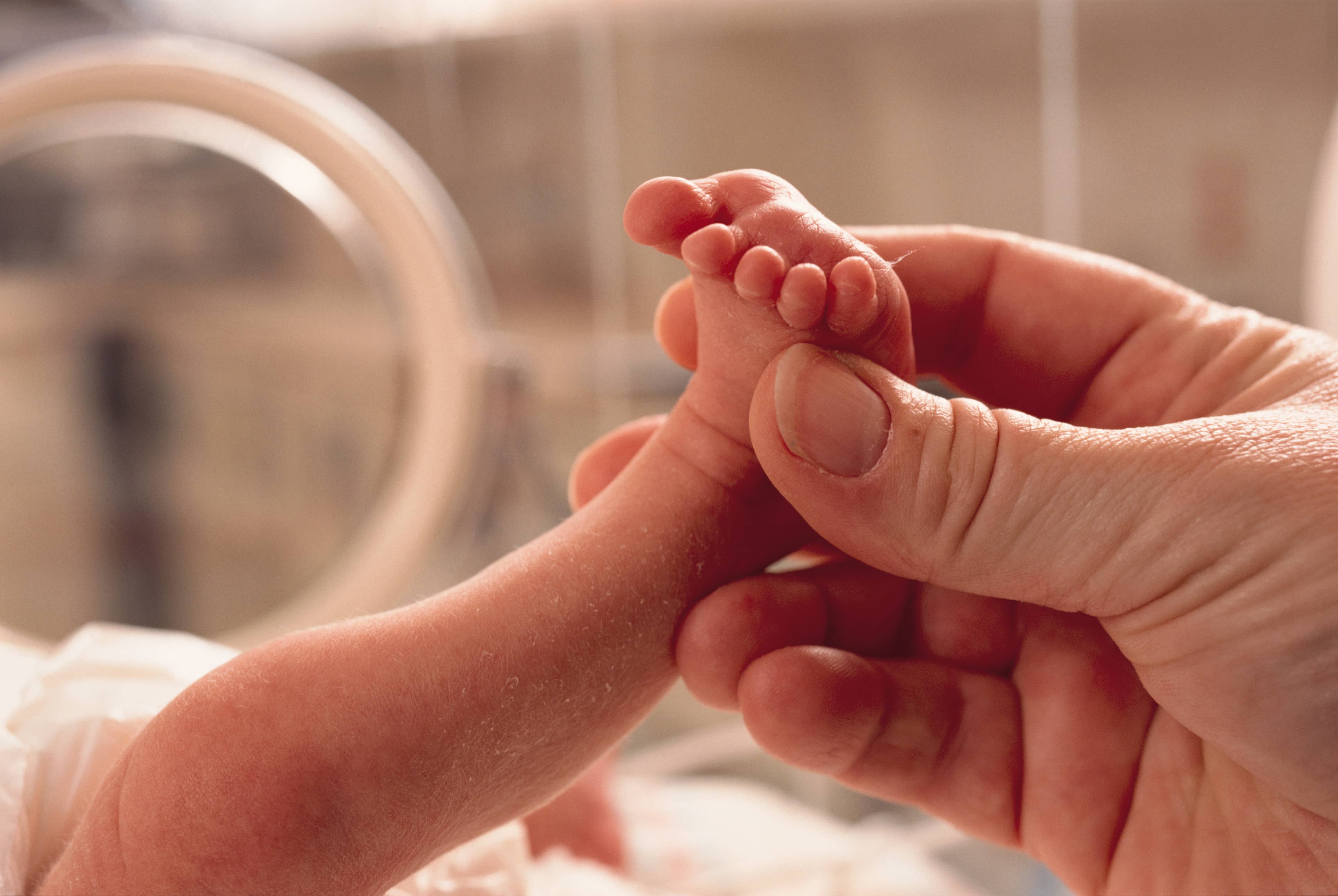 The Importance of NICU Nurses
Ask any parent whose baby spent time in a neonatal intensive care unit (NICU) about their experience, and they will be sure to mention the dedicated nursing team who cared for their child. No one has to tell them the importance of the role of the nurse in the NICU.
In turn, NICU nurses talk about how they cherish seeing those babies who recover and go home, especially when they return later for a visit, hale and hearty.
That's one of the best parts of the job, said Kara Rito, RN. She began her nursing career in the emergency room but soon switched over to the NICU to fulfill a dream.
"It's a very rewarding career, seeing these very little babies who are sick when they're first born and then you see them at their two-year graduation," said Rito, who also spent time as a NICU travel nurse before recently accepting a full-time job as an assistant nurse manager. "It's very rewarding to know you've had an impact not only on the patient's life but also on the family as well. And they remember you!"
As a NICU nurse, you, too, could have this kind of meaningful experience, whether you work in a neonatal unit full-time, or work per diem shifts once or twice a week.
"Your goal is to make sure these kids have a good start in life," said Gail A. Bagwell, DNP, APRN, CNS, president of the National Association of Neonatal Nurses (NANN).
Find NICU nurse per diem jobs throughout the U.S.
Why NICU Nurses are Important
You're There for the Baby and the Family
Neonatal nurses are trained to care for newborn infants with a variety of ailments, ranging from prematurity to congenital heart defects to infections and other critical health conditions. They have to be comfortable with technology and equipment needed to provide care for complex cases. Some of their tiny patients will require intensive monitoring, as well as ventilators, CPAP, or even ECMO (extracorporeal membrane oxygenation) treatment.
Neonatal nurses often acquire extra training to become certified in Neonatal Intensive Care Nursing, a credential offered through the National Certification Corporation (NCC), or they pursue the CCRN (Neonatal) credential through the American Association of Critical-Care Nurses (AACN).
This all prepares them to deliver the evidence-based care that a desperately ill newborn needs.
But as any NICU nurse knows, it's not just the babies that need expert care.
"When you go into neonatal nursing, you are taking care of the baby and the family," said Bagwell. "The baby goes home with the family. They do not stay with the nurse. They are raised by Mom and Dad, so you have to have a passion for teaching parents how to take care of those babies."
In fact, in your role as a NICU nurse, you may spend a significant amount of time educating parents, so they develop the confidence to continue caring for their baby when he or she finally gets discharged.
"There are little things that they can do to help us at the bedside, and we need to make sure that they are doing that so they are comfortable with their baby when it's time to go home," said Bagwell.
The Biggest Challenges Of The Job For NICU Nurses
NICU nursing requires a lot of technical skills. But it also requires a lot of compassion and empathy. That includes compassion for your patients and their families, and compassion for yourself and your colleagues. You also have to learn how to cope when one of your tiny patients doesn't make it, no matter how much you did to help them.
"Not every story is a happy story," said Rito. "Not every baby goes home with their family."
Caring for your own emotional needs should make your list of priorities. It will help you stay healthier, both emotionally and physically. Plus, practicing self-care benefits those around you.
"If you don't take care of yourself, you are not good to yourself or your patients or your colleagues," said Bagwell.
NICU Nurses Enjoy Good Career Prospects
Neonatal nursing is a relatively new specialty, noted Bagwell. It developed in the 1960s, but it continues to evolve, providing opportunities for new generations of nurses who want to make a difference. Plus, there will always be a need for NICU nurses and their skills.
"People always have babies," she said. "Babies are always going to be born that need assistance."
One thing to keep in mind: when you're new in the NICU, you're probably going to work a lot of nights.
"The unit needs to be staffed 24/7, 365 days, and there is a seniority process," said Bagwell. "You're going to start out on night shifts, and you're going to work weekends."
You may eventually work your way up to days, or maybe you'll love the night shift work. You might find a permanent job that you love, or you might enjoy the variety of NICU nurse per diem jobs.
Regardless of where and when you work, you'll definitely find meaning in the work. You will be there for people who need you, with all of your experience, skills and dedication.
"That's what nursing is for me: making a difference," said Rito.
SEARCH NICU PER DIEM JOBS or APPLY TODAY to start working with a NurseFinders recruiter.