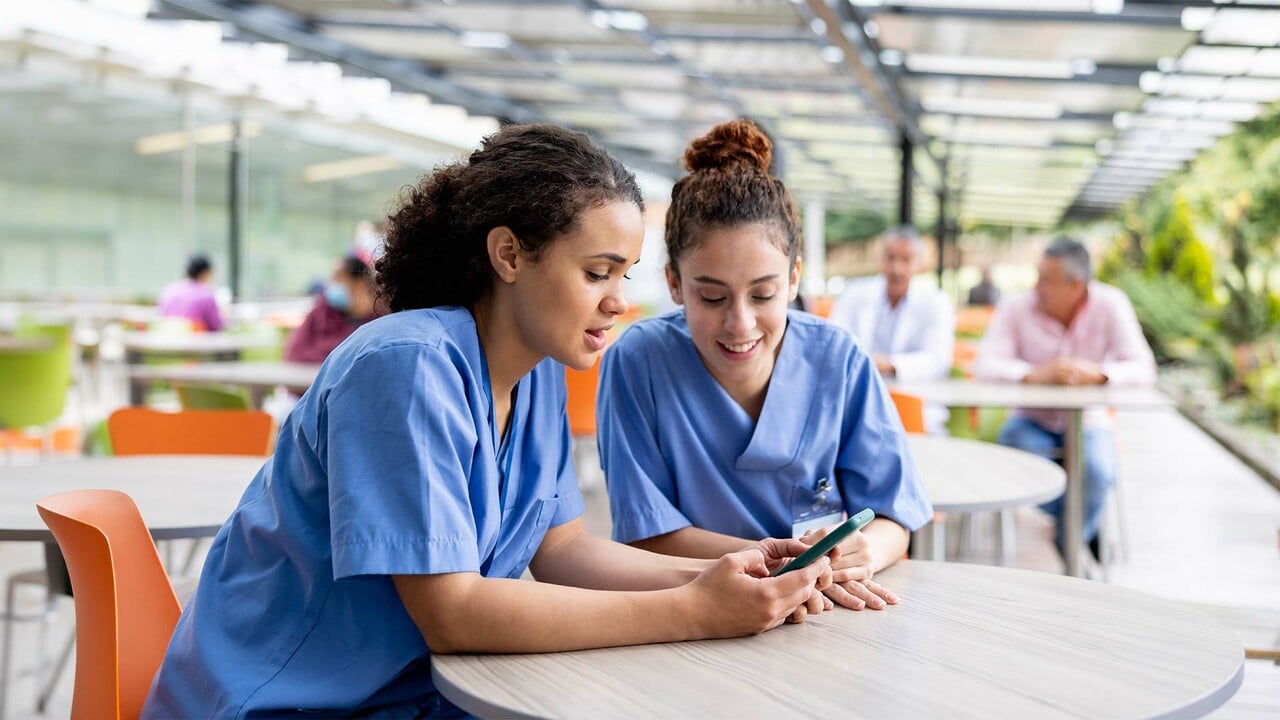 The Benefits of Networking as a Per Diem Nurse
Networking with professional colleagues often leads to developing positive relationships and exchanging helpful information per diem nurses can use on their assignments or to find a different job.
"Networking is an essential skill for any nurse," said Jennifer Mensik Kennedy, PhD, MBA, RN, NEA-BC, FAAN, president of the American Nurses Association (ANA). "The education and professional contacts nurses make as ANA members allow them to expand their professional circles, gain critical insight into career choices, advance professionally, broaden horizons and stay connected."
"In-person networking opportunities are great, and it doesn't have to be formal," said Terry M. Foster, MSN, RN, CEN, CPEN, CCRN, TCRN, FAEN, the 2023 president of the Emergency Nurses Association (ENA), describing chances to connect with fellow emergency nurses at an ENA conference.
In addition to participating in professional organizations, nurses working per diem jobs can volunteer at free clinics, connect with faculty members and fellow alumni from their nursing school, connect with other nurses online, and get to know their colleagues while on assignment. The key to successful networking is being proactive and making the most of every opportunity.
The Power of Networking for Per Diem Nurses
Networking provides value to the healthcare industry and to individual nurses. Whether you are a permanent employee or working per diem nursing jobs through a staffing agency like Nursefinders, networking creates the chance to share ideas, grow professionally and access valuable resources.
"We have such similar problems and issues," said Foster, noting that nurses from across the country can share solutions they have implemented and lessons they have learned. "Why reinvent the wheel? You share ideas and can then tweak them to your own facility."
Due to working in multiple environments, per diem nurses have many opportunities to increase their knowledge, develop their nursing skills and build their professional network for career advancement.
Building Relationships with Colleagues
Fostering positive relationships with fellow nurses and healthcare professionals provides a sounding board. Together, nurses can collaborate, support each other and influence the healthcare system.
Networking can include attending professional events, joining online communities and participating in workplace initiatives. It can also include simply getting to know the people you work with at each per diem nursing job.
Remember to stay in touch with people you meet through networking and with former colleagues.
Engaging with Professional Organizations
Joining and actively participating in a nursing organization such as ANA, ENA or American Association of Critical Care Nurses (AACN) affords per diem nurses multiple opportunities to network during chapter meetings, national conferences, committee meetings and online forums. They can also stay updated on industry trends.
"Nurses should join a professional organization like AACN to continue their professional development outside of their work environment," said Julie Miller, BSN, RN, CCRN-K, clinical practice specialist at AACN. "Being a member of a professional association shows you the larger world of nursing, gives you networking contacts so you can ask questions about nursing care questions you may have."
Miller related how her own career has greatly benefited from networking, starting when she first attended an AACN chapter meeting as an ICU nurse in a new city. Over the years, her continued involvement has resulted in beneficial relationships, taught her leadership and communication skills, and led to her being nominated to serve at the national level.
"My most valuable asset belonging to ENA is the networking," Foster said. "In relation to associations, the networking and mentoring is something you cannot put a price tag on. It's a lifetime of value to have that person as a resource or a contact."
Additionally, networking within a professional association allows you to channel the collective power of nurses to advocate for important changes to improve the profession and the work environment, Mensik Kennedy said.
Connecting with Nurse Mentors
Networking can lead to mentorships, with more seasoned nurses guiding newer nurses and providing valuable insights, advice and support throughout the newer nurse's career.
"Associate yourself with somebody who has like-minded ideas," Foster advised. Mentors "can help you see something through a different lens. A mentor can challenge you to think about something in a different way or say you are right on target."
Additionally, many professional associations offer more formal mentoring programs. ANA offers career mentoring and short-term mentoring programs. ENA offers a member-exclusive mentoring program.
"Mentors are important, because they offer support to their colleagues and show them resources they may not have known about for their career development," Miller said. Her experience as a mentor has included helping nurses with tasks like choosing appropriate conferences, updating their resume, interacting with colleagues, and learning how to ask for the resources or opportunities they want.
"Mentoring is vital for nurses at all levels," Mensik Kennedy noted, adding that there is a mutual benefit to the relationship. "Early tenured nurses usually have a strong urge to be mentored by nurses with more experience, and the desire to mentor less experienced nurses and impart hard-earned experience to the next generation of nurses is just as important."
Utilizing Social Media and Online Networking
While face-to-face networking is ideal, some nurses find online networking through social media sites such as LinkedIn or professional association webpages valuable. In these online settings, it is important to always act professionally and avoid sensitive and inflammatory topics, such as politics or religion, and remember HIPAA regulations.
"Every association website has a way to connect and network, formally or informally," said Foster, who reported that during the COVID-19 pandemic, those forums were especially helpful to emergency nurses.
Networking for Career Advancement
Many nursing jobs are never advertised, but may be discovered through networking. The people you are connected with might know about an opening and give you a heads up or a professional recommendation.
"As a new nurse I didn't really understand the value of networking," Miller said. "At this point in my career, I can literally say that every opportunity I have taken advantage of in my professional growth was spurred by networking. Networking exposes you to people and opportunities you may have never dreamed of for your career."
Additionally, employers might feel overwhelmed with the number of applicants to a nursing position. A word from a colleague or mentor met through networking could open the door.
So, how should you network for a job? Avoid asking outright for an interview or a job. Make the connection, ask questions about the company culture and its goals. Share your expertise and let people know you are in the market for a new position. Perhaps offer to help with a minor task, which will demonstrate your work habits and abilities.
"Be willing to meet new people, ask open-ended questions, listen, be willing to say yes, volunteer, and try new things in your career," Miller advised.
Seeking new per diem nursing jobs that can advance your career? The staffing experts at Nursefinders can connect you to more workplaces and opportunities.