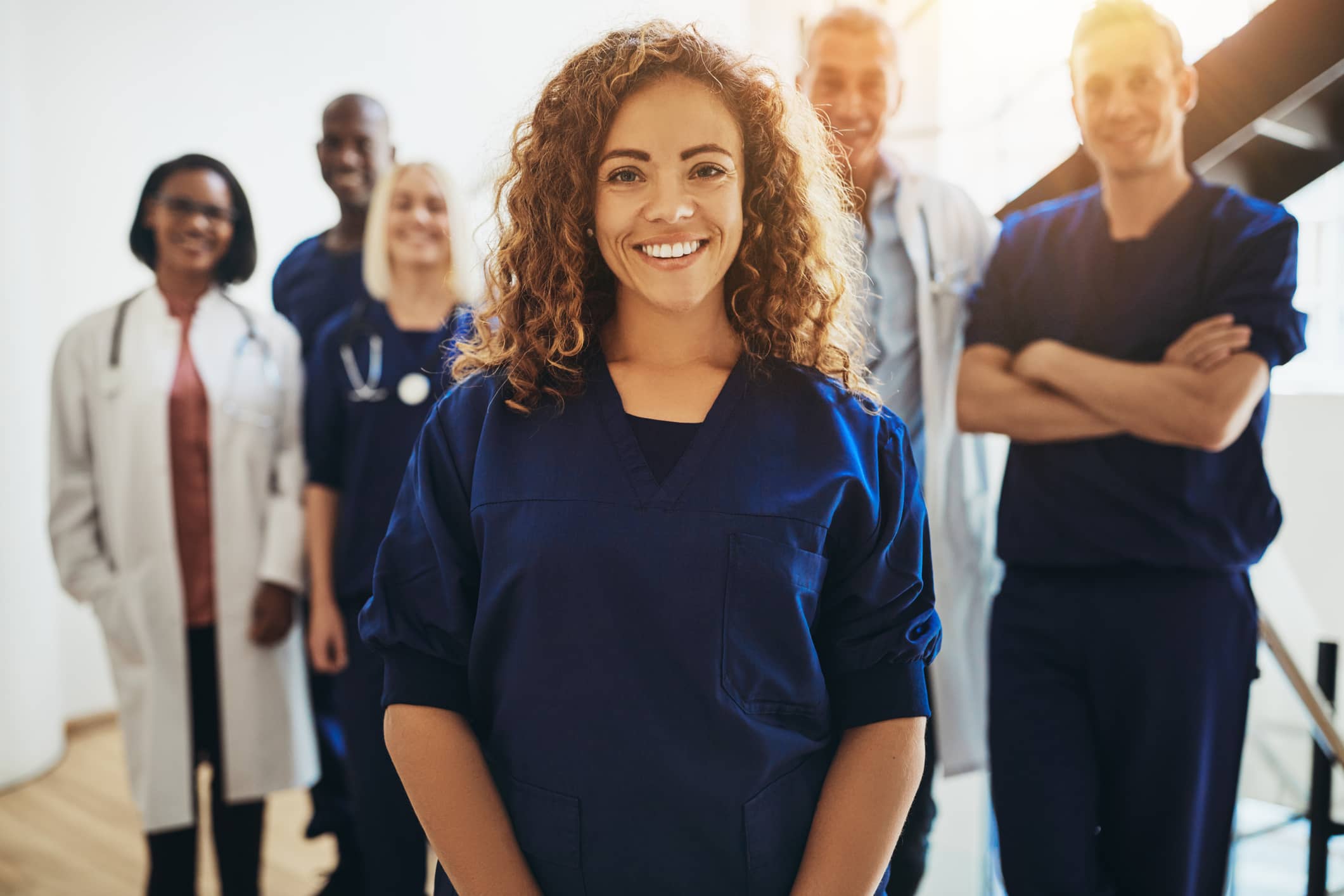 The Top Per Diem Jobs in Allied Health
Allied health professionals have more work options than just full-time employment at a hospital or clinic. Those looking for something more flexible might consider travel assignments or allied health per diem jobs, which can be easily accessed through a staffing agency like Nursefinders.
Per diem jobs are available in many of the fastest-growing allied health disciplines, in cities across the country. Learn more about this flexible option for allied professionals.
Why You Should Consider Allied Per Diem Jobs
Just like per diem nurses, allied healthcare professionals and support personnel can choose to work per diem, giving them the freedom to decide where and when they want to work. Typically, per diem jobs fill short-term staffing gaps or provide additional coverage during busy periods. Per diem workers enjoy the flexibility to book same-day shifts or secure opportunities a few weeks out. There are even more extended contracts that include temp-to-perm and direct hire.
Per diem shifts for allied professionals are available in many healthcare settings, including doctors' offices, clinics, hospitals, long-term care or rehabilitation centers, and other facilities. Since many per diem jobs are booked last-minute due to an urgent need, compensation is typically higher when compared to full-time wages.
Some of the benefits that draw per diem workers include excellent pay, better work–life balance, job experience, and the ability to try out a variety of healthcare settings.
Per Diem Jobs In Allied Health With The Highest Demand
Here are some of the most requested allied health per diem jobs you'll find with Nursefinders:
Surgical Technologists and Technicians
Primarily working in hospitals and ambulatory surgery centers, surgical technologists and technicians assist in surgical operations, which have had a resurgence in recent months. Nursefinders currently has dozens of surgical tech per diem jobs available throughout the country. The employment of surgical technologists is expected to grow 7 percent from 2019 to 2029 according to the U.S. Bureau of Labor Statistics (BLS), which is faster than the average for all occupations.
Respiratory Therapists (RTs)
Respiratory therapists treat patients who have trouble breathing, whether from chronic respiratory disease (such as emphysema or asthma) or an acute respiratory issue or disease like the COVID-19 pandemic. They work predominantly in hospitals and other medical facilities, and can currently find dozens of RT per diem jobs available. With a growing middle-aged and senior population, increased cases of respiratory conditions are expected. Even before the pandemic, RT employment was expected to grow 19 percent from 2019 to 2029.
Speech Language Pathologists (SLPs)
Working in healthcare facilities and schools, SLPs assess, diagnose, treat, and help prevent communication and swallowing disorders in children and adults. According to the BLS, SLP jobs are expected to grow 25 percent from 2019 to 2029, which is much faster than the average for all occupations. Nursefinders currently has several per diem SLP jobs in California, Texas, Massachusetts and more.
Physical Therapists (PTs)
Helping injured and sick people to regain movement and manage pain, physical therapists can potentially work PT per diem jobs in nursing homes, hospitals, private offices, clinics and patients' homes. Some per diem opportunities are also available for physical therapist assistants (PTAs), who also help patients regain movement and manage pain. The BLS projects that PT employment will grow 18 percent from 2019 to 2029, while PTA jobs are expected to grow 29 percent.
Occupational Therapists (OTs)
Occupational therapists treat people who have disabilities, illnesses, or injuries through the therapeutic use of everyday activities. OT per diem jobs are currently available in a variety of settings throughout the U.S. The BLS projects that OT employment will grow at a rate of 16 percent from 2019 to 2029. Occupational therapist assistants (OTAs) can also find a few opportunities to work per diem; their overall job growth is expected to be 32 percent from 2019 to 2029.
Sonographers, Radiology Technologists and Other Imaging Techs
Sonographers and other imaging technologists and technicians operate special imaging equipment to create images of the human body to discover a patient's medical problem. For sonographers, employment is expected to grow 12 percent from 2019 to 2029, much faster than the average for all occupations. MRI and radiologic tech jobs are expected to grow 7 percent during the same time frame. Find per diem imaging jobs in a variety of disciplines.
Are you ready to try the flexibility of an allied healthcare per diem lifestyle with Nursefinders? Just apply online, and our recruitment team will help get you on your way!