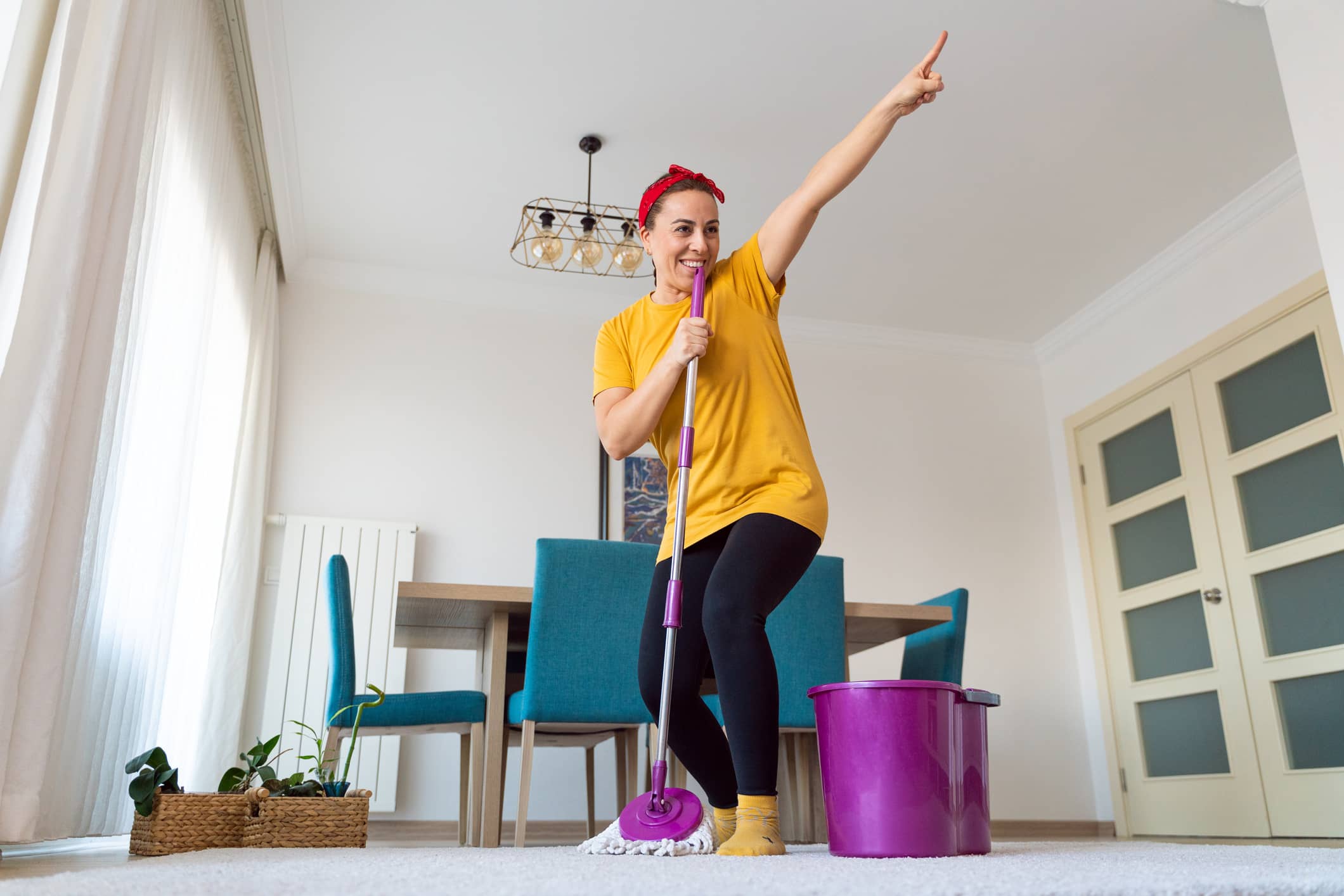 Spring Cleaning Tips for Your Home
Gain Health Benefits by Prioritizing Cleaning Tasks And Lifestyle Changes
Nurses understand the benefits of cleanliness and sanitary practices in patient care, but may find it more difficult to keep everything completely clean and organized at home—especially with a busy schedule. Besides, no one can keep everything clean all the time, right?
A little spring cleaning may help.
It doesn't have to be anything fancy or complicated; in fact, the simpler the approach, the more likely you are to make some positive changes. And there are some bonuses to getting clean and organized that include improvements for your physical and mental health.
7 Health Benefits of Spring Cleaning
According to Robin Berzin, MD, founder and CEO of a holistic medicine practice, spring cleaning can be an act of self-care when you realize how many health benefits it has to offer. In a recent blog post, she expounded on how cleaning can:
Support a healthy immune system
Reduce stress
Improve heart health (cleaning can be good exercise)
Help you get better sleep at night
Increase your productivity
Improve your mood and make you feel accomplished
Encourage a healthier lifestyle
Berzin wrote that "good habits beget more good habits, and cleaning up your home can naturally play into 'cleaning' up other aspects of your life including your diet, exercise routine, and sleep habits."
So check out these cleaning tips and reminders to get a good start on a clean home and some healthy new habits.
Clean The 10 Most Neglected Areas in Your Home
Some cleaning tasks tend to get forgotten over time, but if you try to tackle them all at once, it can become overwhelming. Instead, schedule these often-neglected cleaning tasks over the course of several days. Even by completing just one task per day, you could have a sparkling, healthier home in no time!
Clean the refrigerator; throw out expired food and scrub all surfaces with warm, soapy water
Clean the oven, stove and other appliances
Dust under the couch, bed and other furniture
Rid your bedroom and living areas of unneeded paperwork and clutter
Dust ceiling fans, light fixtures and windowsills
Wipe off doorknobs and cabinet handles
Clean air vents, replace air filters and clean dryer vents (you may need to hire help)
Clean TVs, laptops and other electronics with special wipes or cleaners
Wash the inside and outside of windows, including screens
Wash or replace shower curtain, clean curtains and other window coverings
Vacuum and clean upholstery, rugs and carpets
If you simply don't have the time or energy to take care of every cleaning task yourself, consider hiring a maid service or other professional to come in for a one-time deep cleaning.
Spring Clean Your Diet And Lifestyle
Spring cleaning can be applied to other parts of your life, too. Health coach Karina Heinrich recommends the following four steps for some simple, healthy changes this spring:
Reduce the amount of meat in your diet, substituting with things like quinoa, black bean burgers, and other high-quality proteins like lentils and tofu.
Take advantage of local produce at farmers' markets, and add fresh, seasonal items like cherries, apricots, avocados, kiwi, mango, oranges, strawberries, arugula, and asparagus, spinach, and other fruits and vegetables to your shopping list. Some local farms may even participate in a delivery service to your door.
Increase your walking at every chance you get. Make it a habit to park farther from stores and buildings, take the stairs instead of the elevator, run errands on foot whenever possible, or find a walking/running partner to get some real aerobic exercise a few times a week.
Take your lunch to work? Cut back on waste by using an insulated bag with glass and reusable plastic containers instead of single-use plastic bags and utensils.
LOOKING for fresh changes in your work life? Nursefinders has thousands of per diem jobs for nurses, allied health professionals and other healthcare workers.
Apply today to connect with a recruiter.