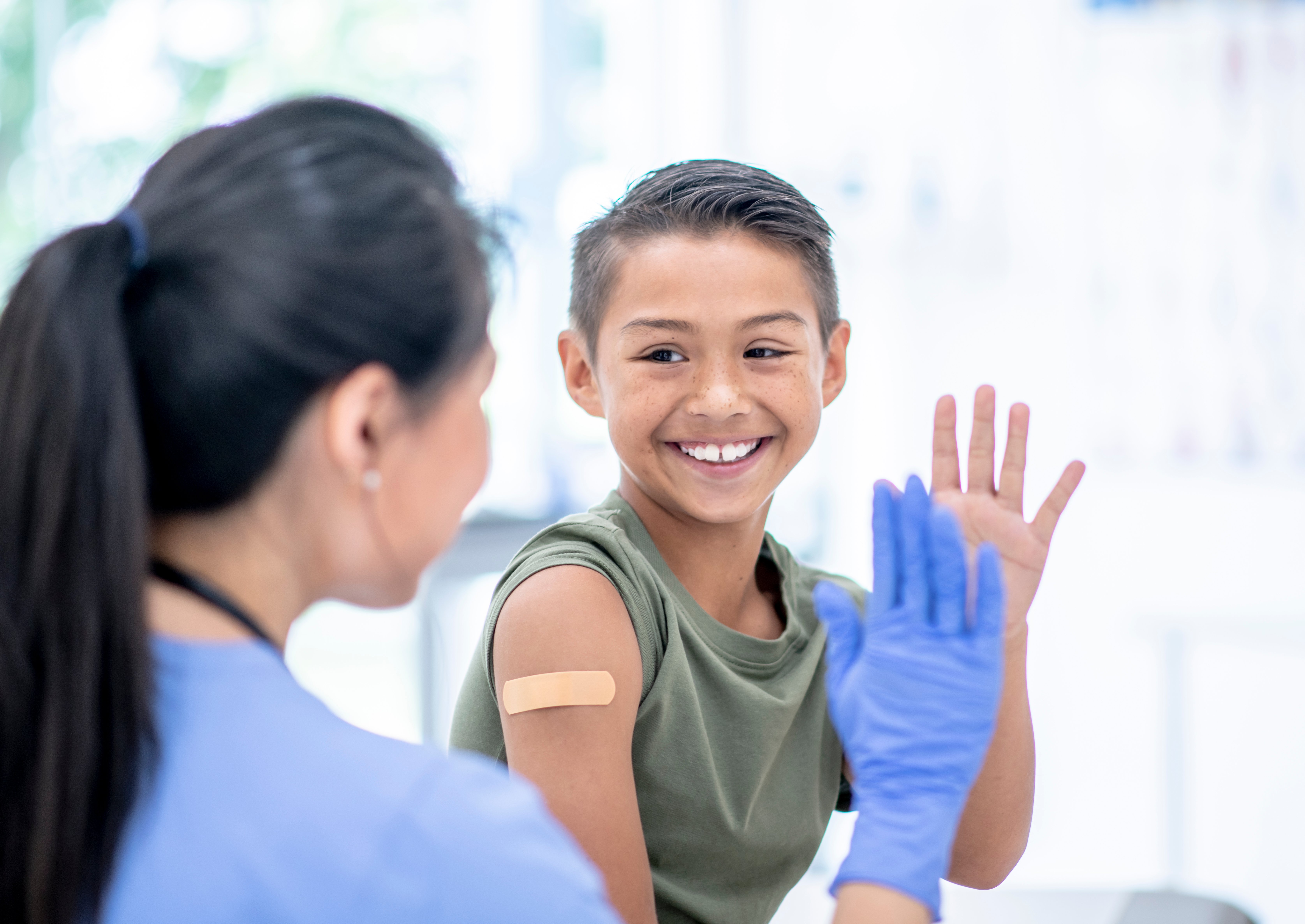 Five Reasons Per Diem Nurses Should Work at a Vaccination Hub or Flu Clinic
It's the time of year when people start preparing for flu season through immunization, most commonly through inoculation. There are vaccination hubs and flu clinics popping up more and more throughout the nation, providing a prime opportunity for per diem nurses to pick up additional shifts that may fit their schedule better and support them in their nursing career. Besides the gig-nature of the job, there are multiple reasons why nurses should consider working at vaccination hubs or flu clinics this year.
Top 5 Reasons to Work at a Vaccination Hub or Flu Clinic
1. Experience Working at Vaccination Clinics
With the prevalence of vaccines in healthcare, it's valuable for nurses to gain vaccination experience, may it be COVID or flu. The experience and even connections made can help nurses along their career path. Additionally, depending on the state's requirements, LVNs, LPNs, and medical assistants can administer vaccinations.
2. New Medical Settings
Per diem nurses are unique because they thrive off variety, including medical setting variety. Vaccination hubs and flu clinics are not only found at pharmacies. Sometimes these stations are set up at schools and even workplaces.
3. Flexible Shifts
Shifts working at vaccination hubs and flu clinics are generally shorter than a typical nursing shift. The shifts are during business hours, so while some nurses are picking up these shifts for extra income, other nurses flock to these shifts to have a "normal" work schedule operating within business hours.
4. Interact with Patients
Many per diem nurses love to work at vaccination hubs and flu clinics because they can talk to patients and build that provider-patient relationship. The job requires that nurses provide information about the ingredients in the vaccine and possible side effects through conversation and educational pamphlets. This social and "teaching" aspect is a characteristic of the job that many nurses enjoy.
5. Short-term Contracts
With the demand for nurses increasing due to vaccination hubs and flu clinics, the availability of short-term contracts parallels the volume of open jobs. Nurses working these local shifts enjoy the unique benefits of working at vaccination hubs and flu clinics, and the foundational benefits of working per diem, which are excellent pay and better work-life balance.

Are you a nurse interested in administering vaccinations? Fill out an application to get started, or search per diem jobs in near you!