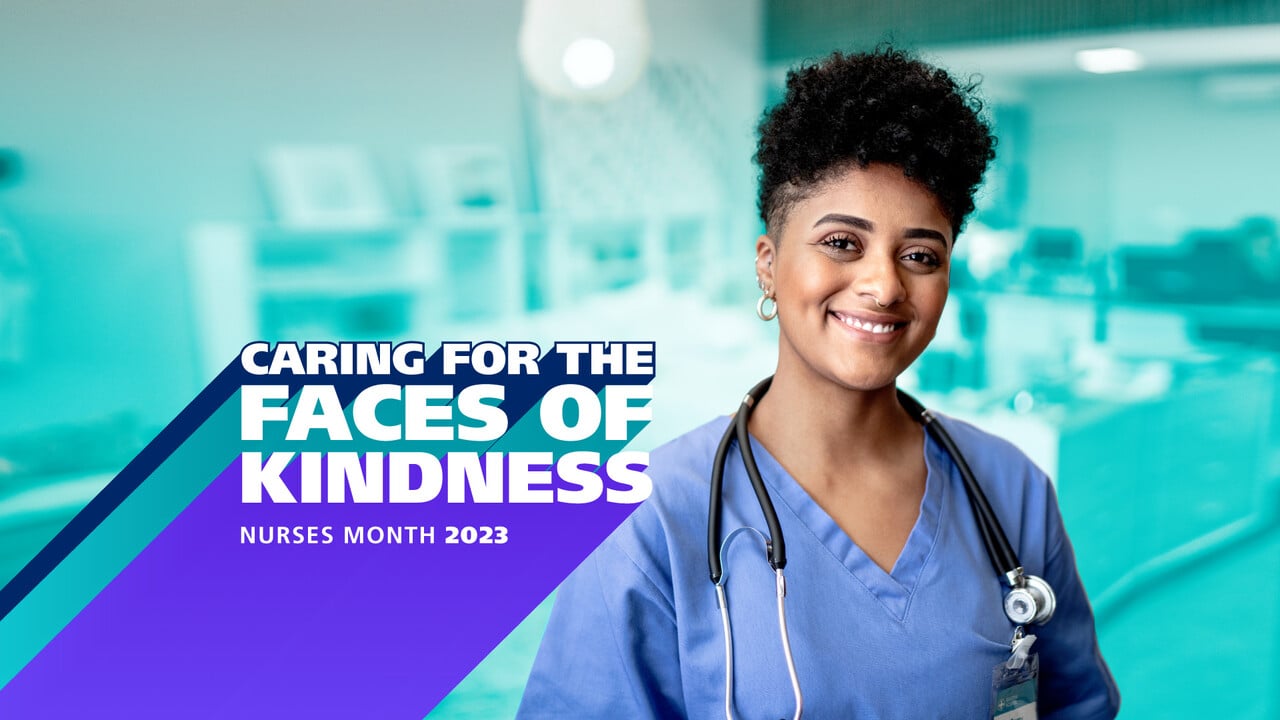 How We Support Nurses During Nurses Month & Beyond
Nurses are the heart of healthcare, and at Nursefinders, an AMN Healthcare company, we are proud to celebrate their talents, their compassion, and their invaluable contributions to healthcare—during National Nurses Month in May and throughout the year.
For more than 35 years, it has been our mission to connect nurses with the best nursing jobs to fit their career goals, providing the opportunity to work in different clinical settings and explore the country, while making a positive impact on people's lives.
It has also been our privilege to come alongside nurses to provide the resources and personal support they need to be successful, healthy and fulfilled.
Why work with Nursefinders?
Nursefinders started as a small travel nursing company in the 1980s, and has grown into the nation's largest healthcare staffing and workforce solutions company that now encompasses local nursing. We continue to equip our teams across all nursing divisions to be the ideal partner in a nurse's career at whichever stage they are in their journey.
Some of the benefits nurses enjoy when working with us:
• More nursing shifts to choose from than any other staffing agency
• Earn great pay and even supplement part-time or full-time work with additional hours
• Control your own schedule to ensure stable work life balance
• We specialize in both short and long-term contracts
• Work in a variety of facilities to gain career-advancing skills and experience
• Test the waters and explore other specialties and facilities working per diem
Special opportunities during Nurses Month
National Nurses Month in May promises to be an outstanding time of celebration for all of the dedicated nurses across the country, and Nursefinders is pulling out all the stops.
Visit our AMN Healthcare Nurses Month 2023 page for all the details on:
• Special Nurses Month contests and giveaways
• The winners of the Commitment to Excellence Awards & the DAISY Awards
• Live, online events and webinars
• Discount offers for nurses during May and the rest of the year
• Self-care tips and resources to help you excel and maintain a healthy work–life balance.
Learn more
The entire staff at Nursefinders wishes you a "Happy Nurses Month!" Learn more about how we are celebrating nurses during the month of May, and are working year-round to help your nursing career. Visit AMN's Nurses Month page to get involved.