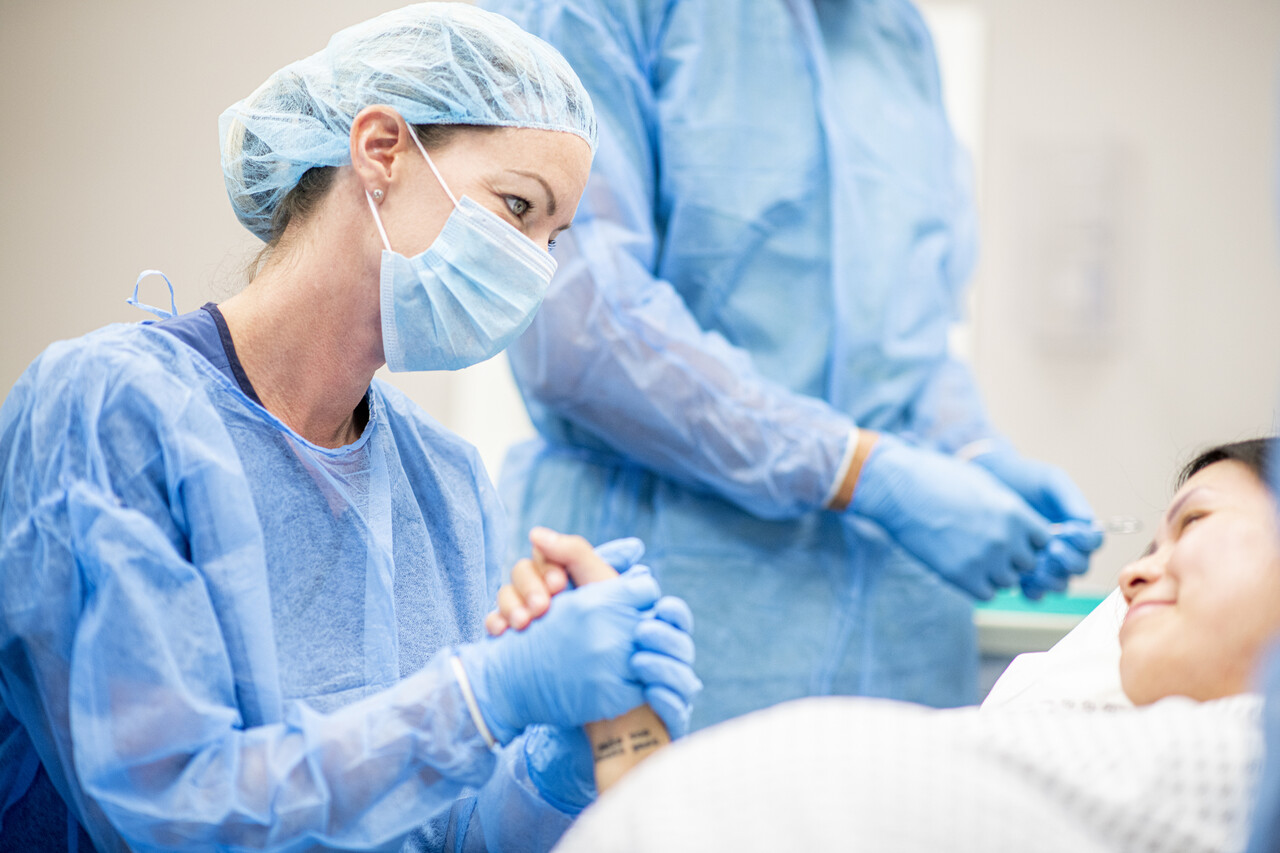 5 Things to Know About Labor and Delivery Per Diem Nursing
Do you love what you do as a labor and delivery nurse, but find yourself looking for more variety, freedom and flexibility in your work? Then it might be time to consider L&D per diem nursing jobs.
Per diem nurses are used to fill short-term staffing gaps and vacancies or provide additional coverage during peak census, EMR conversions and other critical times. As an L&D per diem nurse, you can be called for a same-day shift, booking blocks of shifts a few days or weeks in advance, or even for longer per diem contracts.
Working with an experienced per diem nurse agency like Nursefinders, you can make a schedule that is tailored just for you.
Related: The 9 Best Apps for Per Diem
5 Reasons You'll Love Your Labor and Delivery Per Diem Nurse Job:
1. You'll Find Plentiful Opportunities
There are plenty of labor and delivery per diem jobs to keep you busy.

L&D nursing skills are in high demand.

L&D nurses possess the knowledge, essential skills, and experience to keep active labor and postpartum units running smoothly.
2. You'll Enjoy Schedule Flexibility
You can choose where and when you want to work.

Variety in L&D per diem jobs, including daily shifts, block booking of shifts, short-term and long-term contracts, and temp-to-hire opportunities.
3. You Can Boost Your Income
Expect to earn excellent compensation.

Pay rates will vary depending on several factors including location, type of shift, and many other circumstances.

Choose to make per diem work a full-time career.

Work per diem shifts to supplement income.

Work an extra shift, whenever you can, to save up for a specific need.
4. You'll Know Your Skills Are Needed And Appreciated
In labor and delivery, there is no stopping a baby about to be born.

When hospitals are in a crisis staffing situation L&D nurses are vital to keeping the circle of life going.

L&D per diem nurses can enjoy the satisfaction of knowing they are helping out when hospitals and families need them the most.
5. You Can Enjoy Extra Perks with Nursfinders
Retirement plan options

Free continuing education

Round-the-clock clinical support

Medical insurance

Gain experience from working in a variety of settings for multiple employers.

Strengthen your resume and provide added confidence in your career.
Check Out The Possibilities
Whether you are looking to supplement your income or transition to a full-time L&D per diem schedule, Nursefinders can help your dreams come true. Simply create your Nursefinders account and apply online to get connected with one of our friendly recruiters.
You can also browse current L&D per diem jobs, searching by location, specialty, and shift.