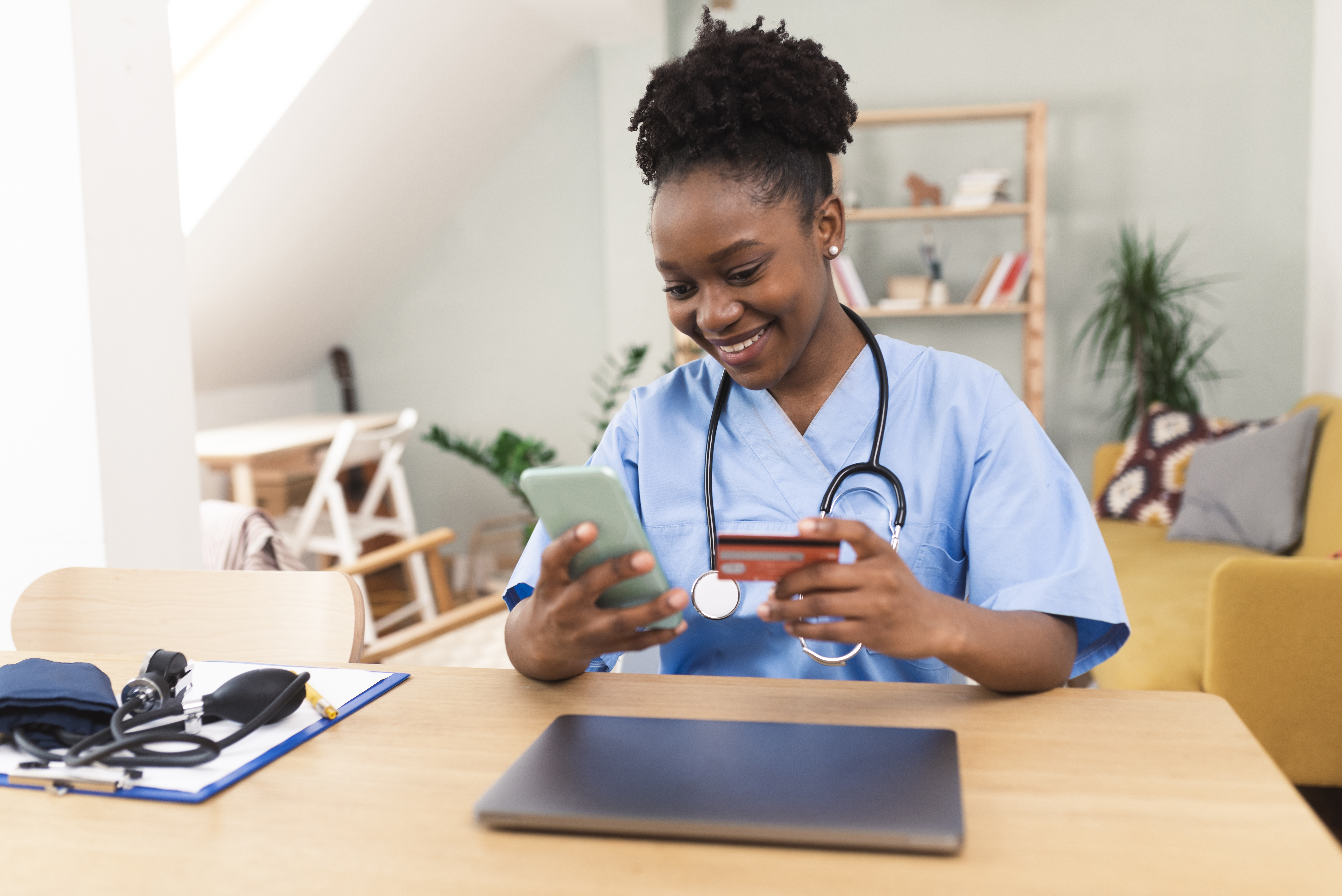 Holiday Discounts for Nurses and Allied Professionals
With the joy of the holiday season comes lots of spending on gifts and travel. When the going gets tough, nurses and allied professionals get going. The hard work and dedication of nurses doesn't go unnoticed, which is why retailers across the country offer nurses and healthcare professionals discounts on some or all of their items.
Check out which companies are rewarding nurses and allied clinicians for their hard work.*
Deals on Apparel
Adidas: Nurses, medical professionals, and first responders can receive 30% off online and in-store purchases, and 20% off at factory outlets.
Backcountry: Need athletic gear? Nurses receive a 20% discount at Backcountry.
Crocs: Choose crocs for your next nursing shoe and receive 15% off.
J.Crew: Get 15% off of your purchase if you're a nurse.
L.L.Bean: Nurses can enjoy 10% off L.L. Bean orders.
Lululemon: Licensed clinicians can receive 15% off.
New Balance: Nurses can save 25% off their New Balance purchases.
Nike: Medical professionals can enjoy 10% off.
Under Armour: Healthcare workers receive 20% off.
Yeti: Yeti offers special pricing for first responders and nurses.
Deals on Experiences
Getaway: Getaway is making it easier to decompress with 15% off of every Getaway.
Hotels: HotelEngine offers up to 60% off lodging for nurses. The Hyatt is extending their Friends and Family rate to healthcare professionals. And, Caesars offers nurses up to 30% off hotel stays.
iFly: Healthcare professionals receive 20% off select weekday packages.
Resorts and Amusement Parks: Amusement parks like Disney Universal Orlando and Seaworld off discounts to nurses through id.me.
Zoos and Aquariums: Nurses can receive up to 50% off various zoos and aquariums in the U.S.
Deals on Technology
AT&T: Nurses can receive up to 25% off AT&T's cellphone plans.
Bose: Nurses earn a discount on items over $199.
Hewlett Packard: HP offers nurses a discount on a wide range of products including desktops and laptops.
Razer: Nurses can receive top gaming gear with 15% off Razer peripherals and accessories and 5% off desktops and laptops.
Ring: Ring is ensuring nurses stay safe with exclusive discounts on their products.
Samsung: Samsung has a First Responders Offers Program for nurses to receive up to 30% off.
AMN Healthcare Discounts for Nurses and Allied Professionals
Nurses and allied clinicians who work with NurseFinders, an AMN Healthcare company, receive their own special rewards. Through AMN Healthcare, nurses have access to our Employee Assistance Program, which includes free tools from financial advisement to mental health services to legal support, we have you covered.
We also offer discounts for family and entertainment, travel, gym memberships, exclusive education discounts, and a free membership to Headspace.
To learn more about the benefits of working with NurseFinders, including discounts for nurses and allied professionals, connect with us today!
*Discounts and terms are subject to change.