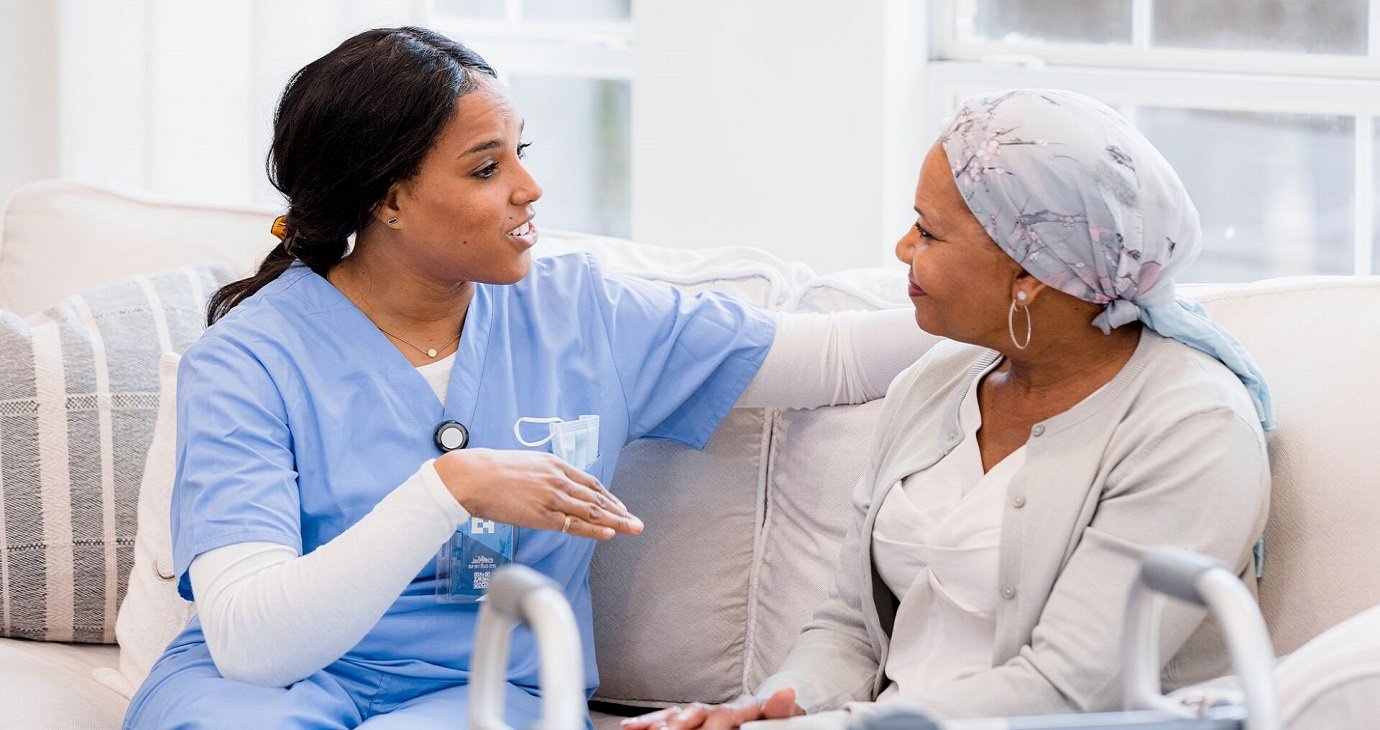 6 Things to Know About Per Diem Nursing
Nurses across the United States are finding professional satisfaction and earning additional funds picking up shifts as a per diem nurse.
You may be familiar with the concept, but the following can help shed some light on lesser-known aspects of per diem nursing, including the benefits and challenges.
What is per diem nursing?
Per diem comes from the Latin language, meaning "by the day." Many per diem nursing assignments last for only a day, but some facilities may need coverage for a nurse who is on vacation or sick or when the patient census increases.
"It's working on an as-needed basis," explained Jason V., senior director of staffing at Nursefinders, AMN Healthcare Local and Per Diem Staffing. "It provides flexibility. Hospitals use per diem staffing for holidays, sick time, and periods of change, like flu season."
Working as a per diem nurse offers great flexibility. There are no contracts. Nurses decide when they will pick up shifts without the firm commitments associated with permanent placements. The hospital benefits by having a fully staffed unit to take care of patients.
"We want to work with the facilities and clinicians and to make both sides happy," Jason said.
Most per diem nurses work 12-hour shifts. But in some instances, eight-hour and 10-hour shifts are available.
Some assignments last for the day, fitting the original per diem concept, but some assignments, called master bookings, may last 13 weeks, for instance, when covering for a nurse on maternity leave.
In larger metropolitan areas, such as New York or Phoenix, nurses can even choose to work per diem nursing full time. There is that much demand for experienced nurses in acute care settings.
Nurses, typically, need to live within 60 miles of the facility where they are assigned. But exceptions may apply.
Learn more about per diem nursing, including the answers to frequently asked questions.
Lesser-known benefits of per diem nursing  
In addition to the flexibility to choose which assignments to take and how often you want to work, per diem nursing offers a wide variety of opportunities to learn and grow in your nursing career.
Diverse work environments
Some nurses will opt for per diem nursing to check out a potential full-time or part-time position. It offers the opportunity to learn about the facility's culture, staffing ratios and how the organization treats its people without a commitment.
"Sometimes nurses come to us for a well-known client, to get their foot in the door," Jason said. "We can provide them that opportunity, see if they like it, and if the health system believes the clinician is a good fit long term."
Per diem nursing also allows nurses to hone their skills, try working in different settings, and grow their resumes to enhance their careers.
"Per diem and local assignments offer a great range of experience and flexibility," Jason said.
While most per diem assignments are in hospitals and nursing homes, per diem nurses also might be needed in physician offices and clinics, ambulatory surgery centers, rehab centers and other organizations. Positions are available at small and large hospitals.
Enhanced skills and adaptability
Nurses are placed in per diem jobs depending on their past one- to three-year experiences.
"We make sure they are qualified and proficient in that specialty," Jason said.
Every new assignment also offers nurses an opportunity to gain experience and develop new skills, including softer skills, such as communication and dealing with difficult situations.
"They can keep their skills sharp working per diem," Jason said.
Competitive compensation
Because per diem nurses often work on short notice, they usually receive higher compensation than nurses working in full-time positions. Per diem nurses are confident in their nursing skills, and facilities willingly pay for that expertise.
"Per diem shifts are often offered at a higher pay rate [than a staff nurse]," Jason said.
Per diem nursing also allows nurses to supplement their part-time or full-time salaries with additional hours.
Support when you need it
As in any position, a per diem nurse must be licensed in the state where practicing. The AMN Healthcare team has credentialing analysts to assist in securing a license in a new state. With the Nurse Licensing Compact, nurses living in one of the 41 jurisdictions to have adopted the compact can apply for a multistate license and practice nearly all over the country with that license.
AMN Healthcare also has clinical nurse liaisons that offer on-the-job support, 24 hours per day.
The challenges of per diem nursing
While many nurses thrive on the flexibility per diem nursing offers, the unpredictable work schedule can become challenging for some. Knowing what to expect and being proactive can help you deal with the challenges effectively.
Managing an unpredictable schedule
Not knowing what days or shifts they might be working, per diem nurses must find other ways to manage household responsibilities while taking care of self. Nurses can also work with their recruiter to find some longer-term assignments.
Meanwhile, nurses should establish routines for waking and going to bed, including on one's days off. It also helps to keep a to-do list and calendar, to avoid having to remember everything, like paying the rent or having dinner with a friend.
Limited employment benefits
Working per diem offers fewer benefits as compared to a full-time staff nurse position. But for many nurses picking up extra shifts, they do not need employment benefits.
AMN Healthcare offers an employee assistance program to its nurses, professional liability insurance, and online continuing nurse education at The Learning Center. Eligible nurses can also qualify for additional benefits including health, dental, and vision coverage, and a 401K retirement plan.
How to get started in per diem nursing
Ready to begin per diem nursing? Apply now to contact a recruiter. Your recruiter will get to know you, your skills, and goals to find a good fit from the hundreds of assignments waiting to be filled.
"We are part of the largest staffing provider in the country, AMN Healthcare, and we have lots of opportunities," Jason said. "We care about our clients and clinicians and want them both to have the best experience possible."