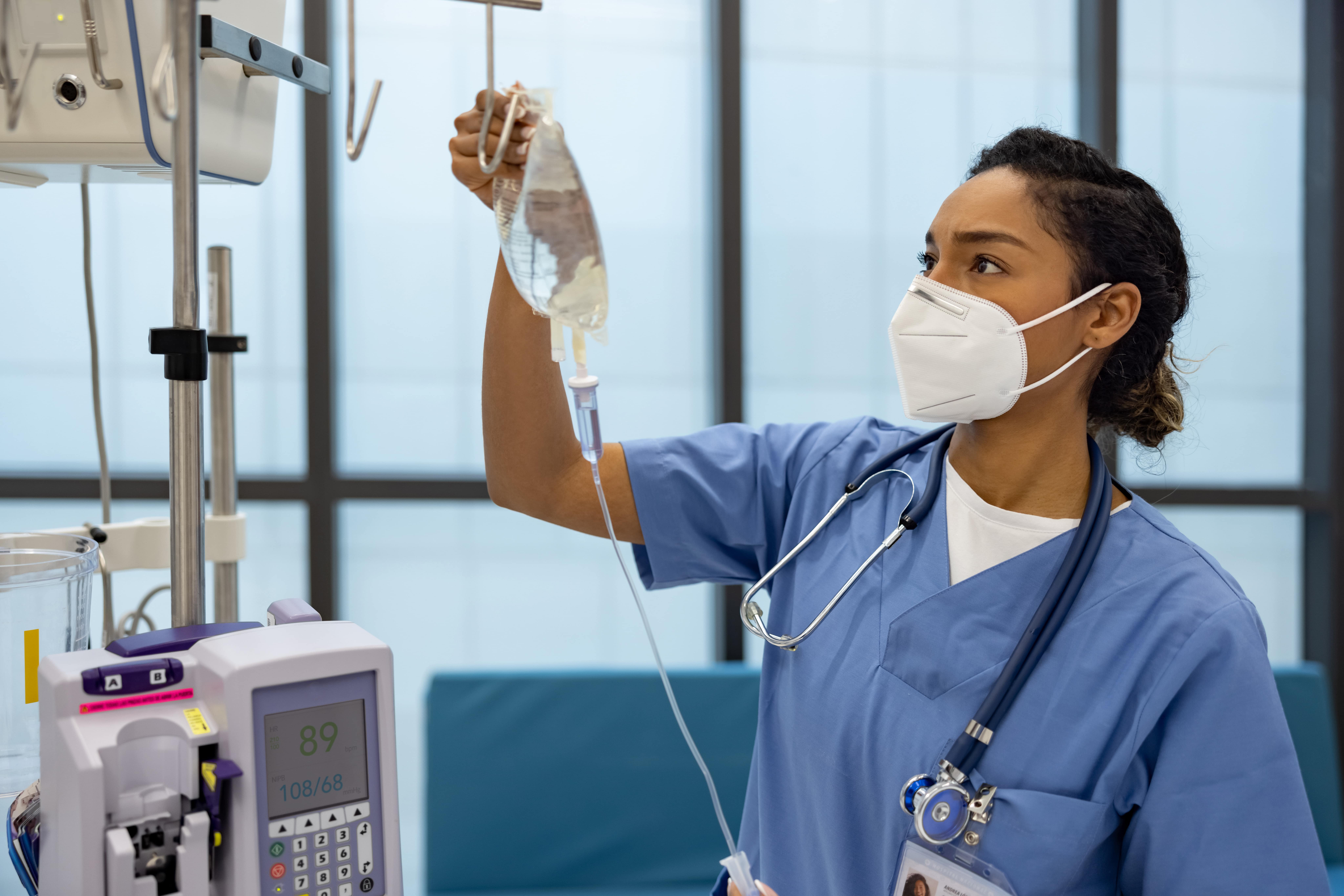 Top Per Diem Jobs in Nursing
Nurses have more work options than just full-time employment at a hospital or clinic. Those looking for something more flexible might consider travel assignments or per diem nursing jobs, which can be easily accessed through a staffing agency like Nursefinders.
Per diem jobs are available in many of the fastest-growing nurse specialties in cities across the country. Learn more about this flexible option for nurses.
Why You Should Consider Per Diem Nursing
Nurses (and allied clinicians) can choose to work per diem, giving them the freedom to decide where and when they want to work. Typically, per diem jobs fill short-term staffing gaps or provide additional coverage during busy periods. Per diem workers enjoy the flexibility to book same-day shifts or secure opportunities a few weeks out. There are even more extended contracts that include temp-to-perm and direct hire.
Per diem shifts are available in many healthcare settings, including doctors' offices, clinics, hospitals, long-term care or rehabilitation centers, and other facilities. Since many per diem jobs are booked last-minute due to an urgent need, compensation is typically higher when compared to full-time wages.
Some of the benefits that draw per diem workers include excellent pay, better work–life balance, job experience, and the ability to try out a variety of healthcare settings. For the pros and cons of per diem nursing, read our article "Per Diem vs. Travel Nursing".
Per Diem Nursing Jobs with the Highest Demand
Here are some of the most requested per diem jobs you'll find with Nursefinders:
Cath Lab Registered Nurse
Cath Lab RNs assist in cardiac procedures in which a wire is threaded from the patient's hip to their heart. It is important that they know what all the equipment is, including stents, balloons, and wires. Cath Lab RNs work at hospitals in the procedure room (like a small OR) providing the physician with the proper instruments. The education and requirements include a BSN (Bachelor of Science in Nursing) or AND (Associates Degree in Nursing). RNs much have their active RN license in the state they want to work and ACLS (Advanced Cardiovascular Life Support) certification is often required.
ICU Registered Nurse
ICU RNs provide highly specialized care to patients who suffer from a serious injury or illness. They usually work in the ICU unit of a hospital, sometimes called Critical Care. ICU RN's may be asked to float to PCU or Tele. The education and requirements include the typical BSN (Bachelor of Science in Nursing) or AND (Associates Degree in Nursing), and have an active state RN license. Often required is ACLS certification and CRRT (Continuous Renal Replacement Therapy) certification.
ER Registered Nurse
ER RNs quickly recognize life-threatening problems and are trained to help solve trauma or injuries on the spot. ER RN's work in hospital emergency rooms and departments (ER and ED), ambulances, helicopters, urgent care centers, sports arenas, and more. There are trauma ratings (I-III) given to ERs and hospitals based on the resources available in the trauma center and the number of patients admitted annually. Level I is the highest, meaning they can provide top care for every injury and level III is the lowest. The education and requirements include a BSN or ADN and an active state RN license. Some jobs require Level 1 trauma experience and a TNCC (Trauma Nurse Core Course) certification.
MS (Medical Surgical) Registered Nurse
MS RNs care for adult patients who are acutely ill with a wide variety of medical problems and diseases or are recovering from surgery. They operative in the med surg unit where patients are in recovery prior to being discharged. They handle large workloads, including juggling multiple patient populations. The education and requirements include a BSN or ADN and an active state RN license, and some jobs require ACLS certification.
TELE (Telemetry) Registered Nurse
Tele RNs monitor patients' vital signs and are required for post-ICU care, usually cardiac. Tele RN's typically work in a hospital setting. This position requires a BSN or ADN and an active state nursing license, and some positions require ACLS and Tele certifications.
Licensed Vocational Nurse (LVN)
LVN is the term used in California and Texas, while the rest of the U.S. uses the term Licensed Practical Nurse (LPN). LPN/LVNs are assistants to physicians and registered nurses and take care of basic nursing duties such as taking vital signs and administering medication. They usually work at hospitals, nursing homes, long term care facilities or clinics. LPN/LVNs require a high school education along with completion of a formal training program and they must pass the NCLEX (National Council Licensure Examination).
Certified Nursing Assistant or Certified Nursing Aide
A CNA is responsible for supporting medical staff in administering care to patients. This care can include helping patients bathe and maintain hygiene, feeding patients, and assessing patients' vital signs. CNAs typically work in hospitals and skilled nursing facilities but can work in a variety of settings such as camps, clinics, schools, and ambulatory care centers. The requirements include a high school education, completion of a formal training program, and a CPI certification is sometimes required.
If you're interested in the pay rate for these positions, visit our job search page to browse jobs and hourly wages. To begin your per diem nursing journey, fill out our quick-start application today!